Here they are...
Some well overdue pictures to you from my condo!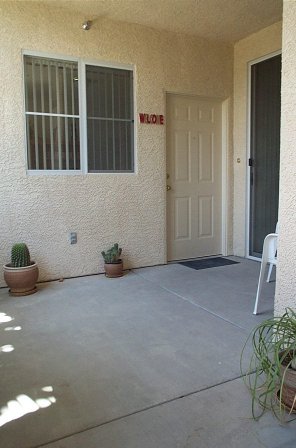 Front Door/Patio:This is the biggest of all of the patios offered with the models for this community, my plans in the future are the paint the concrete and install a small gate at the entrance (where I am standing to take the picture).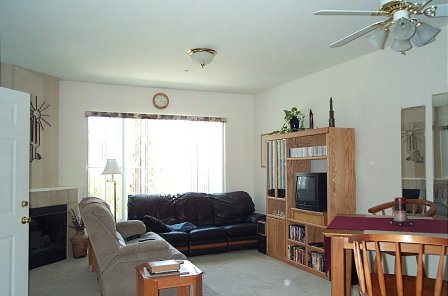 Living & Dining Room looking outside:The fireplace is partially obstructed by the open front door, otherwise this is a good representation. Notice the mirrors on the wall, those are a Granddad recommendation and add some perceived size to the room.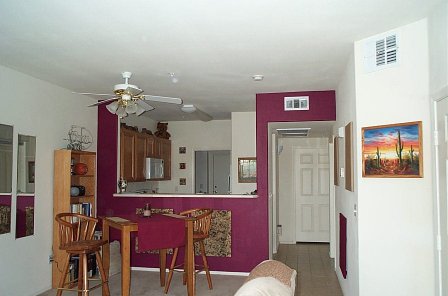 Dining Room & Kitchen: The closed door to the right enters the bathroom, and the doorway back on the left enters the washroom has a door to enter the garage. The bedroom is behind the wall on the right. I would have pictures of it, but the quality of them was bad on the digital camera due to a lack of light. Both the bathroom and kitchen are tiled, as well as a walkway to the front door.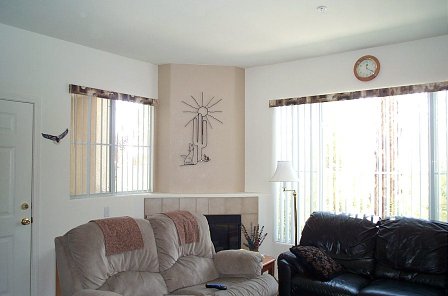 Living Room & Fireplace: This is just a closer (although still obstructed) view of the fireplace.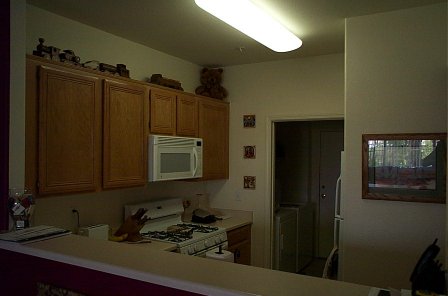 Kitchen: Bad lighting here, but this does give you a closer look of the kitchen, washroom and back door.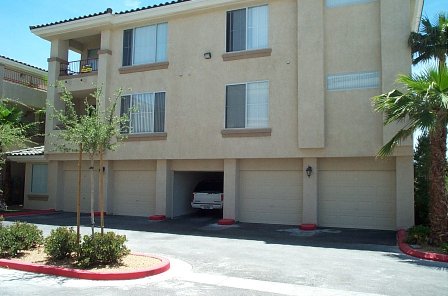 Garage: This is the back of my building with my garage. Of the five garages you see, only mine is attached to a unit.






Garage: Once again, a little dark. This is the garage from my backdoor looking out. It's just a one-car-garage...but this one is actually deeper and wider than quite a few garages which come with 2-3 bedroom homes out here.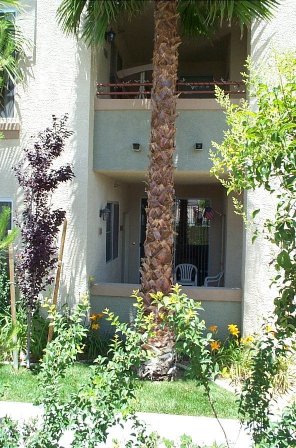 Patio: This is viewed from about 25 feet back in front of the wrought iron fence which borders the community. I'm on the ground floor.






Outside landscape/walkway: This is a look down the walkway right in front of my unit.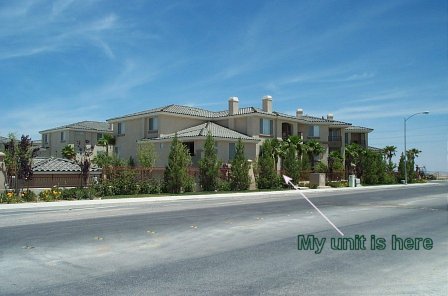 Building: This is a view of my entire building. The road in front will eventually be 4 lanes once the area is fully built out. Within the next 6-12 months there should be a nice shopping center w/ grocery store and a few restaurants and banks across from me.